Q-Switched Laser Machine for Tattoo Removal ,Pigmented Lesions model ALMA-Q ALMA-Q
ALMA-Q presents the most powerful triple mode Nd:YAG laser treatment solution available, featuring Q-switched, Long Pulsed and Quasi-Long Pulsed modes on a single, dedicated platform.
With Double Pulse technology offering up to 2,000mj per pulse, an extraordinarily short pulse width of 7nsec, unique technological innovations including depth control and fractionated delivery and additional options of working with both the Long Pulsed and Quasi-Long Pulsed Nd:YAG 1064nm laser, ALMA-Q is unmatched in its power and versatility for treating a wide range of aesthetic dermal indications.
Pixel
Offers 7 distinct spot sizes: from 1 to 7mm, to address various degrees and depths of pigmented lesions and varying types of tattoos. The Focus handpiece may be used in either Q-Switched, Long Pulsed or Quasi-Long Pulsed Nd:YAG laser modes.
Collimated
The collimated handpiece delivers parallel beams of energy to the target tissue with minimal dispersion, regardless of distance from the skin. This allows practitioners to administer treatment without having to maintain continuous contact with the skin while also allowing better visualization of larger treatment areas. With an 8mm spot size, this handpiece offers an excellent coverage rate and high speed treatment. The Collimated handpiece may be used in either Q-Switched, Long Pulsed or Quasi-Long Pulsed Nd:YAG laser modes.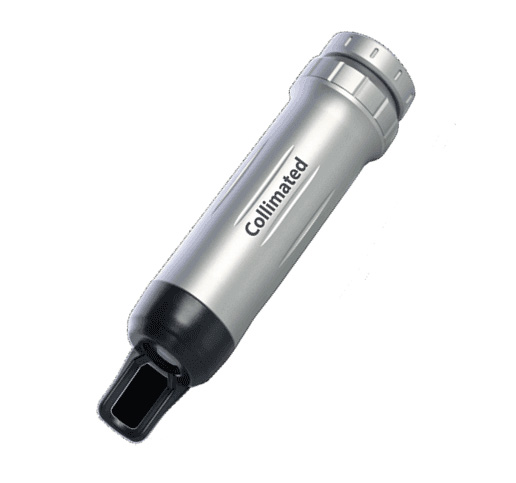 Fractional
Employs a fractionated delivery method which creates pixel-sized perforations in a 7×7 nonablative pattern, leaving the surrounding tissue intact. These micro-injury sites trigger a wound healing process that strengthens collagen and stimulates neo collagenesis, completely rejuvenating the target tissue. Five distinct treatment depths are available for maximum flexibility and precision.

HomoGenius
Treats pigmented lesions and tattoos using a a square homogenized laser beam profile with uniform energy intensity, preventing hot spots. A square beam with 3×3 mm2 or 5×5 mm2 spot sizes allow for coverage of treatment areas without overlap. The Homogenizer handpiece may be used in Q-Switched laser mode.